The O Scale Kings Board of Directors
The Board of Directors of the O Scale Kings have been nominated and elected by its members. There are times where some advisors are appointed by the board to perform specific functions. The Board is a volunteer group giving of their time, their knowledge and their means to promote our cause. We are always looking for individuals to run for office and volunteer your service by bringing your knowledge and expertise to the organization.
The following individuals are currently serving in those positions. If you have any questions or would like to make suggestions or give feedback, please contact the Board Member of your choice. They are all willing to answer your questions, enlighten you, blow smoke in your eyes or pull your leg. :-) Just open your email browser then click on their name.
__________________________________________________________________________________
Sam Shumaker was raised trackside to the PRR in New Bethlehem, Pennsylvania. He graduated from Clarion State College in Liberal Arts with a Physics concentration. He went through the USAF Weapons Control Systems Maintnance training at Lowry AFB in Aurora Colorado and later studied Computer Science at Lakeland Community Colege. He started as a child with Lionel and American Flyer model trains. He later switched to 2-rail O Scale in 1976. He is a member of the Western Reserve O Scale Club, NYC Historical Society and the O Scale Kings. He enjoys building all kinds of model railroad kits. He has done consulting work for Precision Scale Models, Overland Models and Sunset Models for the construction of various models. He has a 28' x 38' operating layout.
__________________________________________________________________________________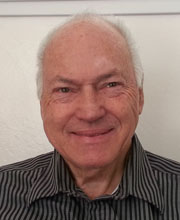 My love of trains began at an early age 3 -4. A woman who rented an apartment from my folks would draw pictures of locomotives for me while I sat on her lap . Her brother was an Engineer for the Canadian National. She would drive me to the station to watch the train traffic. I was lucky, our house was about a quarter of a mile from the SP/SF LA main line. A daily parade of East and West bound passenger and Freight trains ...Daylights, the Lark, the Coaster, OVERNIGHT FREIGHTS, COMMUTES AND "Sad Sam, the LA-SF mail train. I often road the Mail from San Jose to Burlingame after school. Three of us would walk the mile from our high school to San Jose to catch the Mail. She left San Jose a few minutes before the regular commute. She flew between stops and made the 28 miles in 40 minutes.

My love affair with model trains started at age 5 with my first Lionel set. I acquired more Lionel equipment over the next few years. Had a nice 3 rail set up in my basement. By the time I was 12 or so, I built my first Varney HO kit. Thru high school and college I did some building and collecting and built a couple of HO layouts, one in our quarters in Germany and one in my garage in San Mateo. In 1976 I switched to O scale . Had a switching layout and in the mid nineties started the layout that I have today .

My love for the prototype was very strong during college. I thought I wanted to be a civil engineer, but after a year and a half I realized I should persue a career in business. During the summer between my freshman and sophomore year, I hired out to work on a MW section gang. Quite an experience! I learned to operate jack hammers, pick, shovel and other tools used in track laying. I always wanted to be and engineer, so the summer of 1956, I hired out as a fireman. That summer I was a student fireman for 15 trips and after my student time they put me to work for real. I fired 5 steamers that summer and many diesels. The last steam engine on the SP worked a commute out of SF mid January 1957 and then they were gone. I worked on the diesel the rest of the year until I got laid off in October.

After graduation in June of 1958 there were no opening jobs for low seniority fireman, so since I had a commission in the U S Army I started my Army Career. I had a commission in the artillery so naturally I went to Officer's Basic at Fort Sill, OK.. After basic, I got orders for Helicopter flight school. After flight school, I was posted to Germany. I spent 3 years there and then back to the states for advanced officer training. Late December found me assigned to an artillery battalion at Ft. Riley, KA. for a year of ground duty. By mid 1964 both my wife and I decided we had had enough of the Army, so I resigned my commission and left the army December of 1964, and returned home to San Mateo.

So, I started looking for a job and found one with a whole sale paper distribution company in South San Francisco, CA I started March 1965 and retired August 1997.

During the November 1964 election, the voters in California voted out locomotive firemen with less than 10 years seniority. We were entitled to another job with the railroad or a severance package. I took the severance and after taxes received enough money for the down payment on a house. We moved in April 1, 1965 .

The Southern Pacific Railroad has been a part of my life since I was born. It gave me excitement, thrills, occasional scary times, joy and happiness. Even though the SP flag doesn't fly over #1 Market St. anymore, and the Gray and Red has changed to yellow, I will always remember with a gratefull heart how wonderful it was and how fortunate I am that the SP was a part of my life.

__________________________________________________________________________________
Secretary - George Wallace - Oklahoma City, OK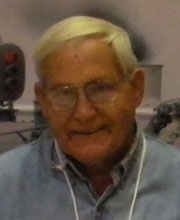 __________________________________________________________________________________
Director - Dan Dawdy - Dwight, IL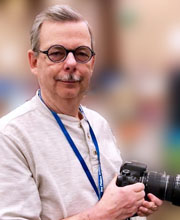 I was brought up on Lionel and also my father's love of railroads. He was high enough up in the company he worked for to be able to travel by rail instead of flying whenever possible. I was fortunate enough to remember traveling on many first class trains before Amtrak. I left Lionel behind in 1978, and bought my first brass locomotive, a Westside B&O Q4b. In the early 1980's, I, along with Larry Bunce and others, started the Southern Wisconsin O Scalers. We grew and did mall shows, the Chicago National in 1984 and were the first large O Scale modular group to show at Trainfest in Milwaukee.
In 1993, I started on the NMRA DCC committee headed by Stan Ames. I also earned the NMRA Meritorious Service Award for work on the early NMRA Website.
After finishing my degree, my wife, Amy, and I moved from Wisconsin to Lisle, Illinois and I continued to add more and more O Scale items knowing some day we would have a house with a basement. That's when I met Ted Schepf and began working on his Fox Valley O Scale Layout learning all kind of things.
In 2001, I took my part time Web business full time with Chicago's Metra Rail being our largest client at the time. Amy and I also bought a beautiful older home in Dwight, Illinois where the old NYC crossed the Alton. It was here that i started to build my Richmond, Danville & Southern Railroad with the help of Ted Schnepf who did the design. I asked Ted for help as this was only my second layout built and I did not want to design something so poorly I would have to start over. Glenn Guerra, who I meet while working on Ted's Fox Valley O Scale Layout, was instrumental in the beginning with his woodworking and general carpentry knowledge.
In 2013, Glenn and I decided to start an on-line O Scale magazine called The O Scale Resource. It would be advertiser supported and free to anyone for reading. Later, Glenn bowed out and Amy and I formed The Model Railroad Resource, LLC which now includes The S Scale Resource. In addition publishing a monthly magazine, in 2017, we took over the reins and are now the promoters of the fall Indianapolis O Scale and S Scale Midwest Show.
The layout is coming along nicely, and has been used in the magazine as kind of a guinea pig to test new ideas. I have always enjoyed model building and working in all facets of what it takes to build and maintain a model railroad.
__________________________________________________________________________________
Director - David Vaughn - Clarksville, MD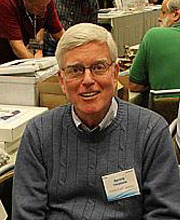 He is currently constructing a huge multi-level O Scale layout that integrates sections of John Armstrong's and other heritage layouts. He models the NKP in Proto-48.
__________________________________________________________________________________
After 23 years in HO scale, I switched over to O scale in 1993, and have never looked back. I have been attending the Chicago 0 scale meet ever since. Though not a charter member, I have been a member of O-Scale Kings for well over 10 years. I am a life member of the NMRA, joining in 1988 (membership number - L04984). I have held every office (Superintendent, Paymaster, Director) in our local NMRA division during the last 14 years. I have been a judge in the Chicago meet model contests, and this past March gave a presentation on the application of radio control for 0-Scale. I model the Denver & Rio Grande Western from 1934-1949 and am currently at the benchwork stage of building a large layout.
__________________________________________________________________________________
Director - Rod Miller - Palo Alto, CA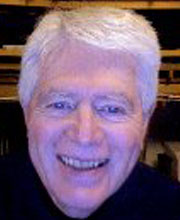 My dad loved trains, and had Santa give me a Lionel train when I was 5 weeks old. Needless to say it was my Dad's train for many years. He was interested in O scale, and I recall a kit for Monarch couplers, a Scale Craft AT&SF reefer, mostly completed, and an all wood baggage car. I tried my hand at moving them along but being a young kid didn't know what I was doing and made a mess of them.

During my childhood I loved models and built many model airplanes out of blocks of wood. I learned about sanding and fitting parts together, making things look and be correct, and how important were the small details and final finish.

Then there was the usual period of cars, girls, college, marriage, kids, and career in programming computers, which at the time I started were just coming into general use in the scientific arena. I worked for several employers, and tried my hand being in business for myself which wasn't a good fit for me.

Many years later I decided to stop working as a manager of computer programmers when I realized the field was changing so quickly that companies needed a constant supply of fresh grads to keep the level of technology high. I was out of date in the cutting edge computer company where I worked, and much older than most everybody else so there was little social interaction with other workers.

OK, what do do? In the couple of decades before that fateful decision I had built an On3 layout and then expanded it into standard gauge. I had joined the West Bay Model railroad Association where good fellowship was to be had, and which validated my decision to stop being embarrassed about "playing with trains still". Out of my modeling activities and membership in the club I came to know Jerry White, who at that time was one of a few custom builders. Jerry had a well-equipped metal working workshop, and was known around the world for his models and custom work.

Jerry decided to retire about the time I decided to change my work. One thing led to another, and we agreed for him to train me in his business so that he could retire and know it would continue in good hands.

I learned his method for custom drives, his bread and butter work since so many of the Japanese and Korean import locos at that time were designed to be looked at, not run. Jerry's method made them into powerful smooth and reliable runners.

I took on a variety of projects, from modifying locos to take sharp radius curves, to building passenger car domes from drawings, to machining cast driver centers and building up completed wheelsets, and of course, fabricating and installing custom drives. I got pretty far along with the construction of a scratch built SP GS-1 4-8-4, for which no models had been offered in O scale.

Then Jerry had a medical episode and decided he'd better "hole up" in an assisted living facility while he was still acceptable. I was on my own. He sold his house, so I located a rental shop space and moved the business into it. Since a major feature of the custom drive business was the test run and break-in of new drives, I had to construct a layout for that purpose, using the layout Jerry had in the attic of his shop but building a sturdy benchwork to support the fragile Celotex "table" with the track on it. That was quite a project, taking several months, and resulting in a test loop that was durable and effective. The GS-1 as finished and sold, and many custom drives and specialized projects were completed. I recall reworking over 125 UP Big Boys for Sunset Models, whew.

Then Silicon Valley invented itself, and rents started going through the roof. I decided to move the shop to my home. This required converting the carport into a workspace garage with good natural light and the facilities needed for the shop. The faithful test loop had to go. After unsuccessfully attempting to donate it, a friend took the benchwork, and the track went into the dumpster, sigh.

All that was 14 years ago. I've now been operating the business for 20 years (at this writing in late 2013), and plan to keep on going for as long as I'm able which should be a long time as I'm in excellent health and put a lot of effort into taking care of my mind and body.

During that time model railroading has changed. DCC came along (I was the importer for the Lenz system for several years). The Proto:48 movement got traction and had become a viable alternative, indeed some folks who convert to 1/48 do so in P:48 because the correct track gauge and wheels complete the level of fidelity they want in their modeling. The brass loco business has split into two camps, high volume models designed for both 3-rail or 2-rail operation, and low volume highly detailed expensive models; in both camps however, these locos run well out of the box. Some importers have changed their approach or stopped altogether, while new importers have emerged. The advent of 3D printing and rapid prototyping, which I have used to make driver centers, will further change the parts situation if the entry barriers of high cost for the printers and 3D drawing programs along with long learning curves for the programs are reduced.
__________________________________________________________________________________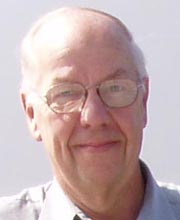 Charles Morill is a premier O Scale modeler. He frequently writes construction articles for O Scale Trains magazine. He frequently helps other modelers on the OSK yahoogroups website. He has a large home layout.
__________________________________________________________________________________
Director - Daniel Mason - Marietta, GA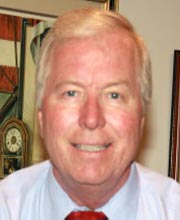 I am 62 years old and have been married to my wife Dianne for over 40 years. We have 2 adult children. My professional work experience has been as an attorney practicing law with my son in the Atlanta Georgia area. I have been a train collector and operator for many years. I am a member of several national and local train clubs including Southern O Scalers, a module 2 rail O scale club in the Atlanta area. My O Scale Kings membership # is #19.
__________________________________________________________________________________
Web Master - Jim Allen - West Weber, UT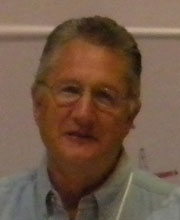 Jim Allen was bitten with the train bug at an early age. He grew up with Lionel trains snd collected them for years. He was never satisfied with the look of 3-rail trains but access to and knowledge about 2-rail was not available to him. In the early 1990's he had the opportunity to visit two O scale 2-rail layouts in the same night. He was instantly hooked and the rest is history. He is an active member of a local O Scale group that participates in local all scale train shows and promotes O Scale 2-Rail whenever he can.
__________________________________________________________________________________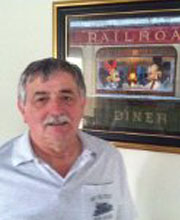 Bob Lavezzi started in O Gauge at age 6.  He had a life-changing experience at the age of 10 when the New York Society of Model Engineers moved three doors down from his home, and he became addicted to "O" Scale 2-Rail. 
He has degrees in industrial and mechanical engineering which he uses in the hobby.  He served three terms as President of New York Society of Model Engineers, and sat on the Board for a number of years.  He was Chairman of the 1995, 2006, and 2012 "O" Scale National Conventions in NJ.
__________________________________________________________________________________
Advisor - James Canter - Beech Grove, IN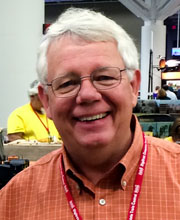 James Canter is an O Scale manufacturer. He hosts the annual Indy O Scale Meets, hosted the combined 2007 Indy Meet/O Scale National Convention and will co-hosted the combined 2011 Indy Meet/O Scale National Convention. He is building an NKP Proto-48 home layout.
_________________________________________________________________________________